Spectrum Cable TV, Internet, and Phone Deals
Spectrum will pay up to $500 in early termination fees!
Shop-Compare-Get Connected
Discover all cable TV and Internet providers that offer services in your area
View all top providers, packages, and pricing
Compare from your top selections
Find the best cable TV service features  for your home
Take advantage of the latest promotional offers in your area
Check all features, including channel lineups and streaming options
Maximize savings with special deals offered in your area
Easy, hassle-free ordering with just one quick call
Do I have More than One Cable TV Provider Near Me?
Cable TV is at the heart of any home. It brings everyone together and allows you to see entertainment from around the world. That's why finding the right Cable TV service provider can be a difficult task.
It is very easy to get stressed out by questions such as, "are there multiple cable companies in my area to choose from?" or "how many channels will I have on my plan based on my budget?" or "can I trust a satellite TV service like DIRECTV or a satellite internet provider like Viasat? Or should I stick to the top cable providers in my area, like Spectrum & AT&T?" etc.
We are here to eliminate those questions. Connect City helps you skip out on all that hard work. Simply enter your address, and our tool will do the rest by generating a list of all local cable TV providers near you. It then compares their applicable offers automatically, so you don't have to.
Live Sports,

Movies, and Shows at Your Fingertips
Connect City is your local, online retailer of the top Internet, Cable TV, and phone bundle providers used by millions of customers nationwide. Simply enter your zip code to see which Internet Service Providers and Cable TV providers are available in your area.  Our team of online internet provider specialists will get you connected immediately over the phone. Call Us Today: (833) 476-1553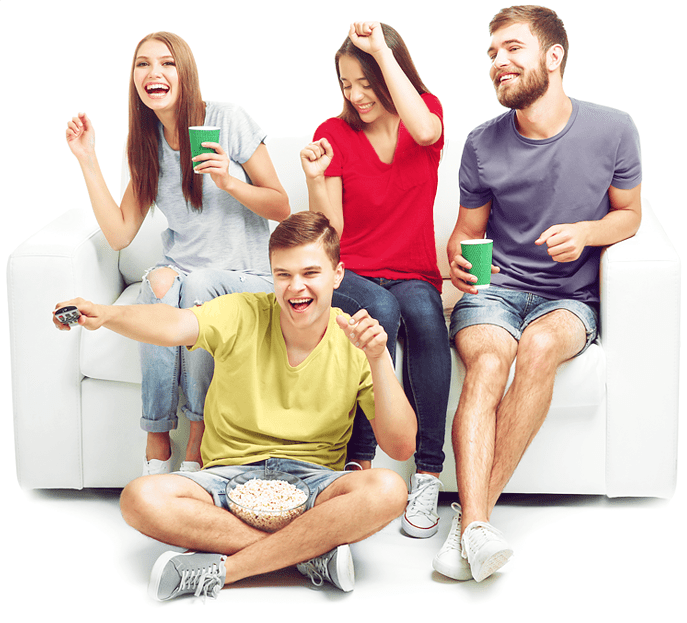 Speedy Connection

200+ HD Channels

Free Installation

4K and 8K Quality

Monthly Savings

24/7 Support
Connected my cable tv and internet through Connect City. Super easy and convenient. Thanks guys.
I live in a rural area dn was able to find out who provides service for my area easily with Connect City. Thank you for getting me all connected.
I know nothing about technology so thank you all for helping me. Your customer service agent was wonderful and helped me get everything I needed connected.
Thank you thank you. Save so much time and energy by calling you all. Got my Spectrum cable all hooked up super easy. Highly recommend you to everyone who needs cable and internet.
Thank you for helping me find and connect internet service in my home. It save me tons of time and money instead of having to search allover the internet.
TV and Internet Bundles
starting at just
$89.98/month
Plans come with no contract or termination fees, and
no data caps or extra fees with internet plans.
Over 200 HD channels are included with all TV plans.